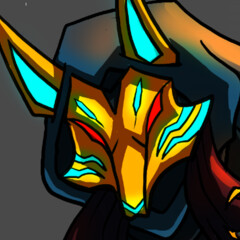 Taylor G
Illustrator, Animator, Concept Artist
Missouri, United States of America
Summary
Hi, My Name is Taylor Gooden (24) and my goal is to become a concept artist, illustrator, and animator! Mainly a traditional artist, I have quickly picked up in learning how to draw digitally and aim to perfect in that media, including animation.
I hope to make stories, comics and maybe even help shape a video game and movie worlds!
I have graduated with a High School Diploma and an Associates in Graphic Communications, with emphasis mainly on animation. As a plus, I have taken a game design and comic book illustration class.
Skills
2D Animation
Concept Art
Digital Painting
Illustration
Character Animation
Traditional Art
Software proficiency